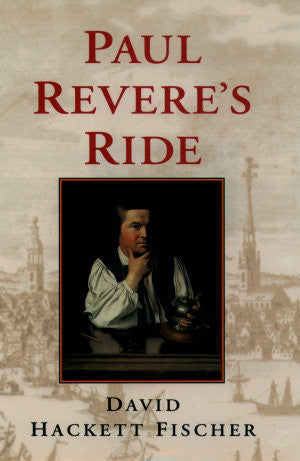 Paul Revere's Ride
Hailed as the definitive guide to the Paul Revere story.  Read about this "larger than life " event and learn about Revere and the city of Boston before and after this faithful night.
---
We Also Recommend
Paul Reveres Ride
Wonderful detailed historical book about Pau Revere, Gage and sequence of events leading to the revolution. Reading this book and the book Saratoga have given me new insights into the pre revolutionary and revolutionary days.
Paul Revere's Ride
A very enjoyable read with a lot of information. The book is an excellent account of not only Paul Revere's ride itself, but gives detail information of the historic events leading up to the ride and the events of the Battle's of Lexington and Concord. This book seperates the myths from the facts surrounding these important events in our country's history.
---