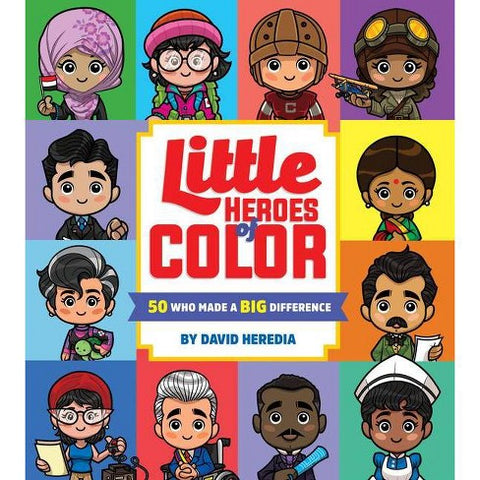 Little Heroes of Color
Say hello to heroes! This book introduces preschoolers to 50 men and women of color who have changed the world!
A perfect book for tomorrow's leaders, Little Heroes of Color educates and inspires by showing readers 50 trailblazers from a range of races and ethnicities. Bold colors and simple captions bring the youngest readers face-to-face with those who've shaped history and broken boundaries in science, the arts, government, and more.
From Toussaint Louverture, the leader of the Haitian Revolution, to Justice Sonia Sotomayor, the first Supreme Court Justice from Puerto Rico, these heroes have persisted through adversity and hardships to bring about positive change.
Children will discover that there is no one way to be a hero, and anyone can accomplish extraordinary things!
About the Author
David Heredia has worked for Walt Disney Animation, Warner Bros. Animation, and DC Collectibles. His six-time award-winning education video series Heroes of Color has been featured in the 
New York Times
, on NPR, and on PBS Online. He lives in Santa Clarita, California, with his wife and three children. For more information, visit David at heroesofcolor.com.
---
We Also Recommend
---