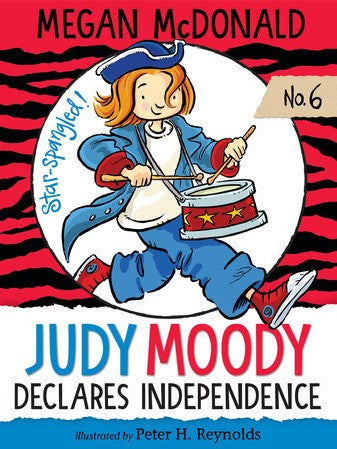 Judy Moody Declares Independence
As part of the Judy Moody book series, this tale is set during the American Revolution.
A visit to Boston has put our famous third-grader in a revolutionary mood. But staging a revolt in the form of a tea-throwing Boston Tub Party has her dad reading the riot act. Will a real-life crisis involving her brother, Stink, finally give Judy a chance to show her courageous quick thinking — and prove her independence once and for all?
---