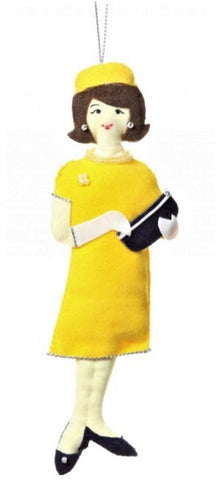 Jackie Kennedy Ornament
St. Nicolas is a heritage souvenir and Christmas decoration company based in London. All of their products are designed in-house and are completely handmade. The time taken to make each one is reflected in their unique quality.
For over 25 years, they have worked with a small Christian charity in Thailand that helps rural women find work in their community, rather than being forced to leave home to work in a factory. All of their historical figure decorations are made this way, as well as their numerous other designs. 
It is without a doubt that Jacqueline Kennedy or Jackie O is one of the most famous first ladies to date. This style icon has now been made into a plush ornament!
---
We Also Recommend
---