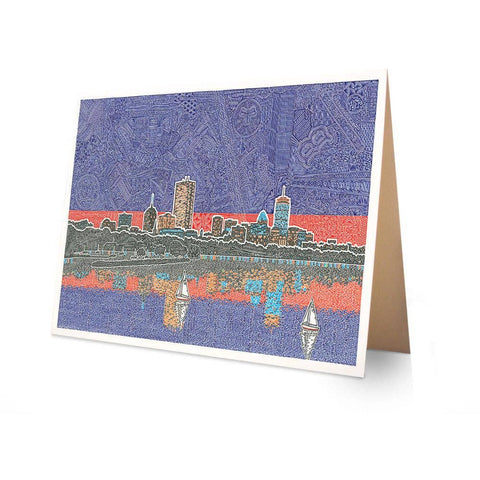 Greeting Card - Back Bay in Boston
Greeting Card - 5" x 7" All greeting cards are blank on the inside and come with an envelope.
HIDDEN PICTURES: Boston Red Sox, Boston Celtics, Boston Bruins, New England Patriots, Make Way for Ducklings, USS Constitution, CITGO sign, Cheers sign, Boston Stone, Cannon, Tea Boxes, Bunker Hill Statue, George Washington Statue, Paul Revere statue, Prudential Building, pizza and beer mug.
HIDDEN WORDS: American Revolutionary War, Boston Massacre, Boston Tea Party, Battle of Bunker Hill, Siege of Boston, Faneuil Hall, Massachusetts, Samuel Adams, Boston Common, Back Bay, Fenway Park, Financial District, The City on a Hill, The Hub, City of Notions, Beantown, The Walking City Paul Revere, John Hancock, The British are coming, Battles of Lexington and Concord, The Boston Globe, Fenway Park, Boston Garden, Public Garden and more!
---
We Also Recommend
---