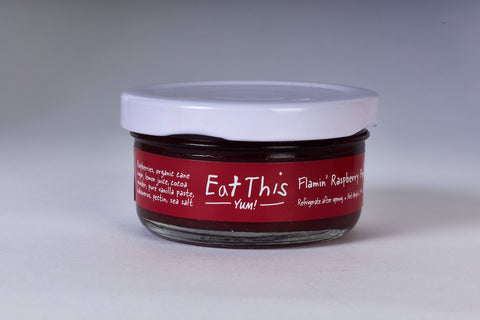 Flamin' Raspberry Preserve
Layered on the palate with chocolate, a burst of semi-seedless ripe raspberries, and finished with a delayed medium heat. Pair with medium cheddar, braise on short ribs and use as a base for vinaigrette and a delicious adult PB&J. Ingredients: raspberries, organic cane sugar, lemon juice, cocoa powder, pure vanilla paste, habaneros, pectin, sea salt.
A former chef, Gino Schrijver, makes these preserves.  Gino makes all his preserves in an underutilized space in the Delaware Valley Volunteer Firehouse.  This fully functioning facility contributes 5 % of its revenue to the Delaware Valley Volunteer Fire Department.
---
We Also Recommend
---