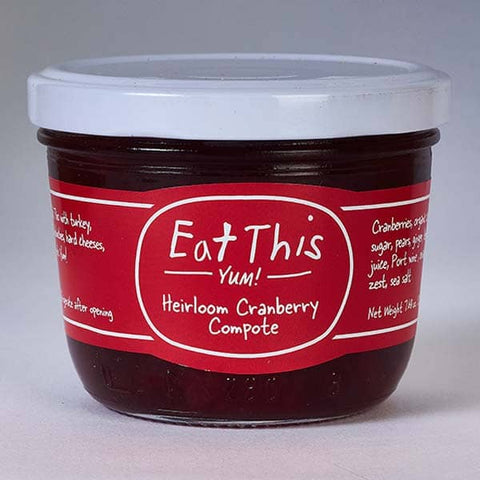 Heirloom Cranberry Compote
A Holiday favorite of ours! We wait until local New Jersey Cranberries are in season. It is blended with D'anjou pears, candied ginger, port, and freshly grated orange zest. Bright in color and flavors, it will surely please your guests this Holiday Season. But don't wait to long to order, we only make a limited amount due to the local availability of cranberries.
These preserves are made by a former chef, Gino Schrijver.  Gino makes all of his preserves in what was an underutilized space in the Delaware Valley Volunteer Firehouse.  This fully functioning facility contributes 5 % of its gross revenue to the Delaware Valley Volunteer Fire Department.
---