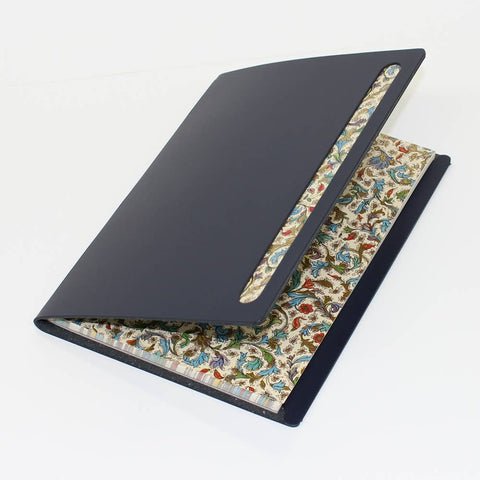 Florentine Leather Notepad
This Notepad Holder combines a Florentine Notepad with a beautiful Recycled Leather cover. The cover is designed with a decorative cutout that contains a piece of Florentine paper which matches the design of the Notepad.
The cover is easily refillable with any A5 notepad - just slide the back cover of a new pad into the the flap. Includes Bonded (Recycled) Leather Cover & Matching A5 Notepad.
Notepad has 50 easy-tear-out sheets. Size: 5.83" x 8.27" 
The material used for cover is created with repurposed natural leather that would otherwise be thrown away. To create it, remnants of fine Italian leather are collected from artisan work shops. These scraps are then shredded, mixed with natural rubber, and pressed into sheets. The new material is finished with a coating for color and protection, and averages 80% genuine Italian leather and is extremely durable.
---
We Also Recommend
---